2 Dope Queens
Phoebe Robinson and Jessica Williams are funny. They're black. They're BFFs. And they host a live comedy show in Brooklyn. Join the 2 Dope Queens, along with their favorite comedians, for stories about sex, romance, race, hair journeys, living in New York, and Billy Joel. Plus a whole bunch of other s**t. WNYC Studios is the producer of other leading podcasts including Radiolab, Death, Sex & Money, Freakonomics Radio, Note to Self and many more.
#49 Karaoke with Michelle Obama (11/2018)
In this very special surprise episode, Phoebe and Jessica cuddle up with the Queen of Queens Michelle Obama, talking to the former First Lady about her new memoir Becoming, her hair journey, her struggle with the "Angry Black Female" stereotype, and how to raise bold women. Plus: Bono or Billy Joel? Listen, and be inspired.
Late Night Whenever For The D (5/2018)
What will Michelle's guests do for the D? Find out in this very special episode with Ben Sinclair (HBO's High Maintenance) and Danielle Brooks (Netflix's Orange is the New Black). Plus, Rob reminisces about a roommate named John. 
Phoebe's on Michelle's Couch! (4/2018)
Phoebe's in the hot seat (and hot tub) in the newest episode Late Night Whenever with Michelle Buteau. They are joined by Tony Rock (HBO's All Def Comedy) as he channels the ways of Buddha. Plus, Rob Lewis goes clear.  
We Interrupt This Program (3/2018)
To give you a little teaser of Michelle Buteau's new podcast, Late Night Whenever. She's got Leslie Odom, Jr. and Jason Jones on her couch. Hot dad alert! Call 911, we need backup!
Sooo Many White Guys: Phoebe and Zoe Kravitz Are Witchy AF (2/2018)
Hey 2 Dope Queen heads, Sooo Many White Guys Season 3 is back! Here's a taste of our first episode of the season, with special guest Zoe Kravitz! 
The fashion icon and actress joins Phoebe to talk about her experience of tokenism in Hollywood, what a lifetime of fame feels like, and how she embraces her witchyness #manifest.
Sooo Many White Guys: Here We Go Again! (2/2018)
Hey 2 Dope Queen lovers, Dope Queen Pheebs and Ilana Glazer (Broad City) are back! Season 3 of Sooo Many White Guys is coming at you -- and it's lit. Can you handle it?
Check out these hot-ass guests:
From left to right: famous feminist Gloria Steinem, activist DeRay McKesson, adult film star Buck Angel and actress Yvonne Orji.
The first episode drops on February 27th. Subscribe now so you don't miss all this knowledge we're dropping! 
Sooo Many White Guys: Phoebe & Tom Hanks! (2/2018)
Love 2 Dope Queens? Duh, we know you do. So you're gonna loooooove Phoebe's other podcast, Sooo Many White Guys!
She's the host and Ilana Glazer (Broad City) is her sexy-ass executive producer.
Each week, Phoebe gets her Terry Gross on with intimate, funny and super honest conversations with musicians, actors, writers and comedians… who aren't white dudes! But for #diversity, we do have one token white guy at the end of each season. And sometimes, that man is Tom Hanks, like in this oh-so-special interview.
Season 3 drops on February 27th and while, we're cooking it up for you, we wanted to share a little taste of what we're about. Also, be sure to check out the archives featuring people like Issa Rae, Melissa Harris-Perry and Hasan Minhaj. Jump on it, people!
Get Ready for the Third Dope Queen! (2/2018)
Phoebe and Jessica's BFF Michelle Buteau is getting a show all to herself! Michelle's many appearances on
2 Dope Queens
have made her an instant fan favorite, and we know you loved her set on the 2DQ HBO special. Now we're taking you back to one of our favorite sets - recorded live in LA baby! Get ready, because her new show
Late Night Whenever
is coming to your earbuds this spring (and it's going to be outrageous).
Subscribe now
!
#48 Labia Majora (12/2017)
Phoebe and Jessica get ready for blast off in the season finale of 2 Dope Queens! They are joined by Star Trek's Wilson Cruz for a beautiful conversation about Facebook pickup lines and the beloved Ricky Vasquez. Plus, Janelle James (Black and Mild) realizes she's dating a short dude, and Jon Laster reminisces about that time that his house burned down.
Featured Performers:
1. Wilson Cruz


@wcruz73
2.  Janelle James


@janellejcomic
3. Jon Laster


@realjonlaster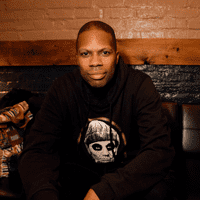 Support our work. Become a 2 Dope Queens member today at 2dopequeens.org/donate.
#47 Vanessa Bayer at Beyonce's Baby Shower (12/2017)
This week, SNL alum Vanessa Bayer joins the Queens to discuss a juicy rumor. Plus, Rebecca O'Neal (Netflix's Easy) dresses like a sexy Ms. Frizzle and Eliza Skinner (TBS' Drop the Mic) can't escape bad Q&As. 
Featured Performers:
1. Vanessa Bayer


@vanessabayer
2. Rebecca O'Neal


@becca_oneal
3. Eliza Skinner


@elizaskinner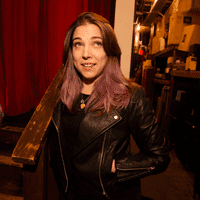 Support our work. Become a 2 Dope Queens member today at 2dopequeens.org/donate.