2 Dope Queens
Phoebe Robinson and Jessica Williams are funny. They're black. They're BFFs. And they host a live comedy show in Brooklyn. Join the 2 Dope Queens, along with their favorite comedians, for stories about sex, romance, race, hair journeys, living in New York, and Billy Joel. Plus a whole bunch of other s**t. WNYC Studios is the producer of other leading podcasts including Radiolab, Death, Sex & Money, Freakonomics Radio, Note to Self and many more.
#29 2 Derp Queens (4/2017)
In this episode, Phoebe and Jessica explore their alter-egos - and it's not pretty. They are joined by beloved Compton Clover Gabrielle Union for a couple of games of "Fuck, Marry, Kill" and some real talk about being black women in the industry. Plus, Jim Tews (Felines of New York) is a totally normal guy with a cat blog, and Nimesh Patel (New York City Broken Comedy) has an exciting new pitch for Real Housewives.
Featured Performers:
1. Jim Tews
2. Gabrielle Union
3.  Nimesh Patel
#28 A Sex Toy in Every Port (4/2017)
In the newest episode of 2 Dope Queens, Jessica tries to keep her sexual satisfaction bicoastal - and narrowly avoids a complete disaster! Plus, John Hodgman (Judge John Hodgman) shocks Phoebe with some serious Sex and the City knowledge, Sonia Denis (Comedy Central) doesn't trust a shrink with a man bun, and John Roberts learns that being Linda from Bob's Burgers doesn't make him any more fuckable. 
Featured Performers:
1. Sonia Denis
Follow @sonideni
2. John Hodgman
Follow @hodgman
3. John Roberts
Follow @JohnRobertsFun
#27 Carrie Brownstein's First Date (4/2017)
Portlandia's Carrie Brownstein tells the tale of her first date (and how it turned her gay). Plus, Pete Holmes (Crashing) just can't seem to lose weight, and Solomon Georgio (Conan) deals with the tough realities of having a white boyfriend (hint: brunch).
But wait! Stick around for a very special conversation with Tobin Low and Kathy Tu, the hosts of WNYC Studios' newest podcast, Nancy. Think This American Life, but gayer! Find out what you can expect to hear this season - and Phoebe and Jessica offer up the new hosts some unsolicited advice.
Featured Performers:
1. Carrie Brownstein
Follow @Carrie_Rachel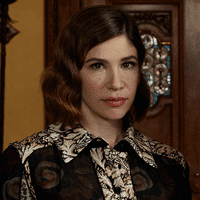 2. Pete Holmes
Follow @peteholmes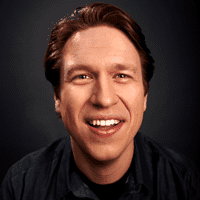 3. Solomon Georgio
Follow @solomongeorgio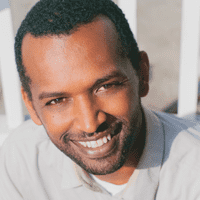 #26 Tig Notaro's Skin Regimen (4/2017)
This week, Broad City's Ilana Glazer fills in for Jessica, and as a special treat, listeners get to find out what is going on inside her colon. They are joined by the fabulous Tig Notaro (One Mississippi), who shares tips on how she gets such beautiful, dewy skin. Plus, comedy from Chris Milner (Specific Ignorance) and Natalie McGill (Redacted Tonight).
Featured Performers:
1. Tig Notaro
2. Chris Milner
 3. Natalie McGill
#25 A Jon Hamm Sandwich (4/2017)
2 Dope Queens is back for a third season! Phoebe and Jessica are kicking it off with a pants-dropping interview with Don Draper himself, Mr. Jon Hamm. Plus, comedian Chris Garcia (This American Life) won't make fun of his immigrant parents, and find out why Morgan Murphy (2 Broke Girls) can't compete on tinder. Kick back with an ice-cold glass of lemonade because you're gonna need to cool down after the Queens serve up some serious heat. 
Featured Performers:
1. Chris Garcia
2. Jon Hamm
 3. Morgan Murphy
A Super Sexy Sneak Peek of Season 3! (3/2017)
2 Dope Queens is back, babies!  Season 3 launches everywhere on April 4th. Get a sneak preview of our most exciting season yet. We've got stand up! We've got stars! We've got vibrators! And this is just a taste of what's to come. Featuring Jon Hamm, Tig Notaro, Gabrielle Union and Morgan Murphy. 
Featured Performers:
1. Jon Hamm
2. Tig Notaro
3. Gabrielle Union
 4. Morgan Murphy
Featured music: "A1 Symphony" by Fleslit, "Peacoat" by Blue Dot Sessions, "Patched In" by Blue Dot Sessions
Bonus Episode! I Hated It (3/2017)
Phoebe and Jessica get deep about the power of cinema. They're joined by winner of RuPaul's Drag Race, Bob the Drag Queen. Plus, comedian Anthony DeVito (This American Life) goes on a cruise with Shaggy (yes, that Shaggy).
Featured Performers:
1. Bob the Drag Queen 
2. Anthony DeVito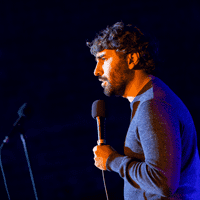 Bonus Episode! Barbara Did My Cornrows (2/2017)
Phoebe and Jessica call out Jon Glaser (Jon Glaser Loves Gear) for getting cornrows (he's white). Plus, Kevin Avery (Last Week Tonight with John Oliver) tries to look like Han Solo. 
Featured Comedians:
1. Kevin Avery
2. Jon Glaser
Bonus Episode! Love Advice with Jessica's Mom (2/2017)
Happy Valentine's Day! The 2 Dope Queens are here to solve all your boo boo love problems. They are joined by a very special guest/relationship expert... Jessica's Mom! From communication issues to bodily functions, we get into it, and Phoebe and Jessica take a deep sea dive into Gary Chapman's 5 Love Languages. But remember, you're always our sweethearts.
Bonus Episode! The 2 Dope Queens Go Marching (1/2017)
Trump was inaugurated a little over a week ago, and in the days since, there have already been multiple protests across the country (and around the world). Today, we bring you a special show, recorded the evening after half a million women marched on Washington for women's rights and equality. This episode is full of pussy power - and the queens hope it leaves you feeling energized and strong. 
Phoebe talks to Ilana Glazer (Broad City) about trashy Amtrak passengers. Michelle Buteau (Key and Peele) reminds us that we can do anything together, and Jena Friedman (The Daily Show) corners the abortion joke market. 
Featured Comedians:
1. Ilana Glazer
2. Michelle Buteau
3. Jena Friedman